The Artists
Donald Reese
Donald Reese aka The Flower Man is a legendary character in Skid Row. But don't try to put a single label on him, because Donald wears many hats. He plays the drums, tells stories and dresses sharp. Not to mention his amazing handmade flowers that he's been selling on the streets for decades. He learned this craft from his mentor James, a man he met at a club in Crenshaw in the 80's. The Swagabonds' design - a flower embroidered on a piece of bandana fabric aka "A rose from the concrete" - is an homage to Donald's craft and a tribute to the West Coast culture as personified in the 90s by Tupac Shakur.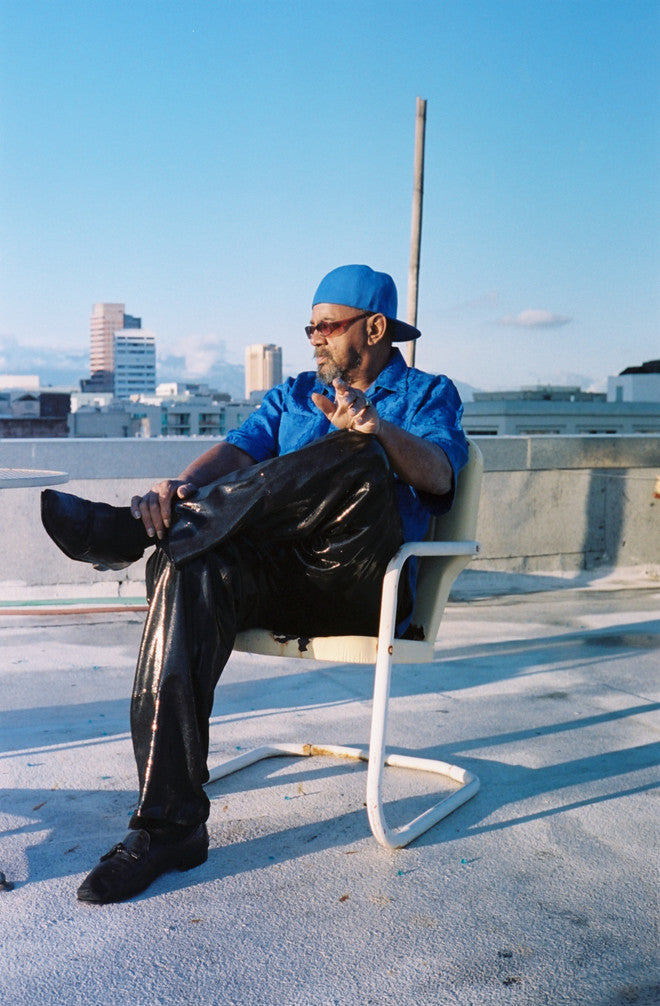 Gary Brown
Gary Brown was born in Louisiana in 1952. He moved to Los Angeles in the 80's and has since become a prominent figure in DTLA's Skid Row. Multi-disciplinary artist, Brown is a musician, with a soft spot for playing saxophone. He's also a talented painter. Every week, he goes to Lamp Art Studio in Skid Row to work his craft. There, his cubism-influenced canvasses proudly hang on the wall. The Swagabonds has adapted one of his painting, a crowd of faces.
"French Quarter", is an homage to Gary's roots, from Louisiana. It's also a 'clin d'oeil' to ours, The Swagabonds founders, who both grew up in Paris. The t-shirt is a tribute to all self-proclaimed artists.